Online Shodo Course
Created by Japanese calligraphy shodo master
having taught a cumulative total number of 150,000 people in Japan
*** 30-DAY MONEY BACK GUARANTEE ***
"Fantastic materials, quick and efficient service. Your product and service is better than what other people are offering on the web."
(5 stars)
Australia 
"The customer support is better than most customer support services I've dealt with here in the States! The way customer support writes their email feels very much like I am dealing with a human rather than some automated machine. Even the speed at which they reply is phenomenal!"
(5 stars)
United States 
"Solid basics, a PDF containing all the techniques would be helpful."
(4 stars)
Australia 
SAISUI SHIMODA, Calligraphy master (Course instructor)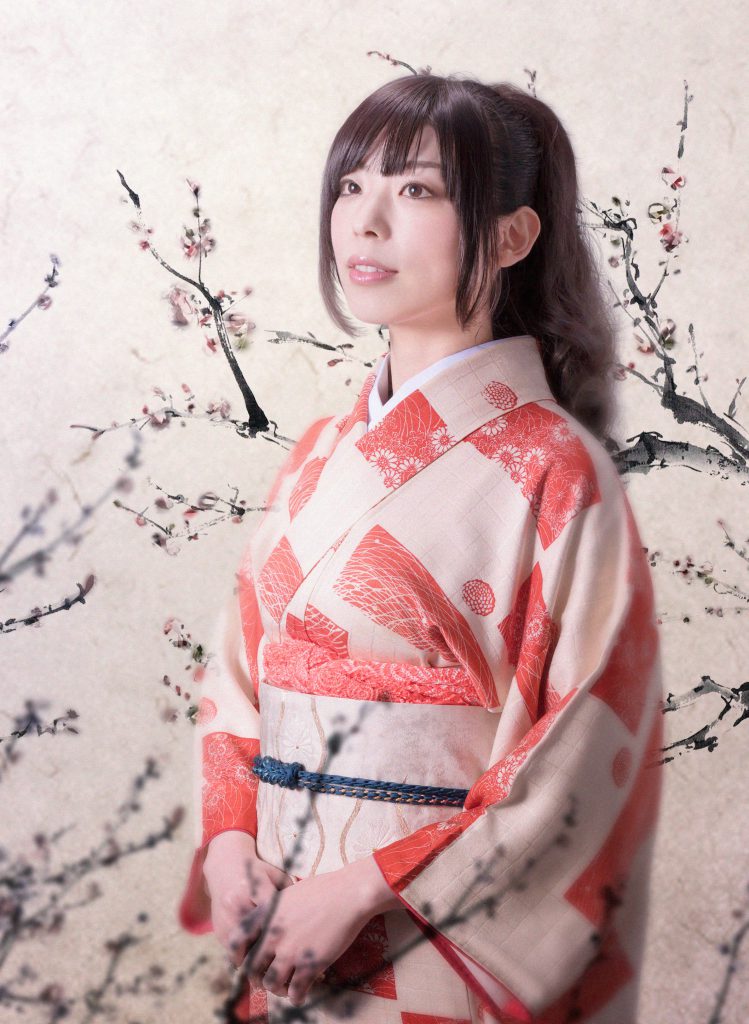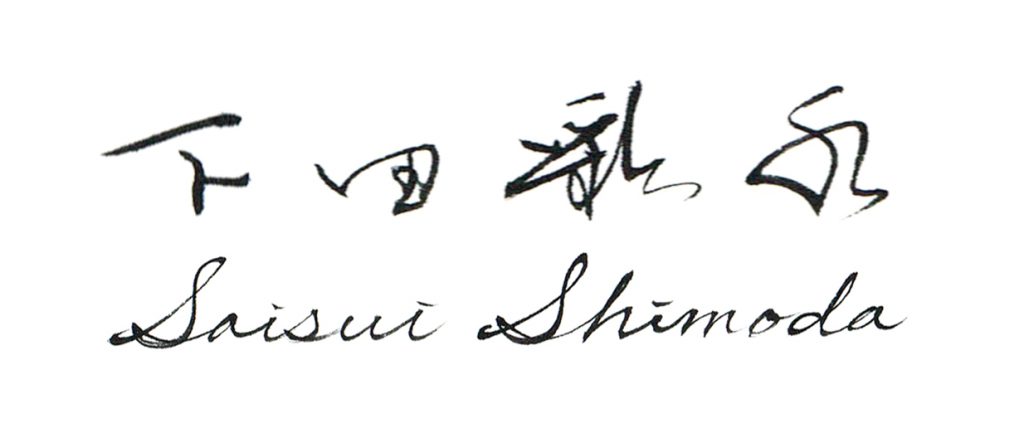 Thank you for taking interest in Japanese calligraphy, shodo, which I believe is one of the most sophisticated Oriental arts. I was born in a calligraphy family, and since childhood I have devoted most of my life so far to this Japanese traditional art. As a calligraphy master, called "SHIHAN" in Japanese, I have taught a great many people in Japan.
Why did I start this website? A very simple reason. That is because I want to make most of my knowledge, skills, and teaching experience for people around the world who are interested in Japanese calligraphy.
The greatest appeal of Japanese calligraphy lies in simplicity of expressing a variety of beautiful kanji forms only with black sumi ink and white calligraphy paper. As Japanese calligraphy is that simple, everyone will be able to enjoy it if only they learn the basics properly.
You can also enjoy Japanese calligraphy as an art. Kanji has a variety of beautiful forms, from simple to complicated. I believe the variety of beautiful forms, together with your personality, techniques, and creativity, will greatly stimulate your sensitivity.
You can also savor the exciting feeling of non-daily life because you use a writing brush, sumi ink, and other tools that you probably never use in your daily life. You can have experiences that you otherwise never have in your daily life by, for instance, writing with a calligraphy brush, smelling the mind-calming scent of simple sumi ink, or concentrating your mind.
You might say
"But still, Japanese calligraphy is too difficult; especially kanji is too tough to write, isn't it?"
But there's no worry about that.
I have also heard people round the world say these sorts of things.
"I want to learn calligraphy, but there's no school nearby. Where can I learn it?"
"Where can I buy calligraphy tools? And I don't know how to use them."
So I made up my mind that while teaching Japanese calligraphy in Japan, I would create such a course that people around the world are interested in Japanese calligraphy can easily start learning and enjoy it.
Profile of SAISUI SHIMODA
● Living in Japan. Grandmother, parents and brother are also Japanese calligraphers. From childhood, instructed by grandmother Shisui Shimoda.
● Acquired the title of Japanese calligraphy Master "Shihan", technically highest rank, at the age of 23. Serving as an instructor with 300 disciples at "Shimoda Shodo-Kai Association" that lasts for 40 years. Taught a total of over 150,000 people, including ordinary citizens.
● Works enthusiastically on the creative activities of calligraphy work and exhibits works at exhibitions by artists and citizens every year.
● Also working as a commercial calligrapher in a wide range of fields, including design for product packages using Japanese calligraphy, calligraphy performance in wedding ceremonies and fashion shows, and workshops for citizens.
 Click the images to expand.
the 3 reasons why beginners choose us
COURSE INSTRUCTOR   SAISUI SHIMODA
Advice from Japanese calligraphy teacher with the highest standard of skill and rich experience not only speed up your skill improvement but also contributes greatly to help you become familiarizing with Japanese calligraphy for a long time without anxiety.
Use our email support in learning Japanese calligraphy by all means.
In addition, we prepared A FULL CALLIGRAPHY TOOL SET
so that a complete beginner can start Japanese calligraphy immediately and comfortably.

full calligraphy tool set included in the course
Due to the global spread of COVID-19, it is difficult to deliver the calligraphy set outside Japan. Therefore, it is not currently possible to order the calligraphy set.
Besides writing brushes, ink stick, ink stone, calligraphy paper which is the most important "Bunbou-shihou"(4 treasures for writing) in Japanese calligraphy, SHIMODA has arranged tools for you to enjoy comfortable writing. So you don't have to find tools yourself. There is no need to worry about what to buy, either. She carefully selected tools so that even beginners will find them easy to use. Every tool is a quality product circulated in the Japanese market. (The design of each tool may be changed.)
With this tool set, you can write the following KANJI letters in the course.

some of kanji letters you draw in the course:
Perfect Kanji models for you
The instructor SHIMODA selected the 10 kanji letters with outstanding beauty and especially created the writing models and added detailed explanations for those kanji letters for you to understand how to write them. Don't you think like this?
"Every Japanese calligrapher writes kanji letters with similar writing taste, right?"
The answer is "No". Kanji letters express his/her personality. The kanji letters written by SHIMODA who has continued to write Japanese calligraphy shodo for nearly 30 years and refined writing techniques are very beautiful, powerful and accurate. You can learn the perfect kanji by the writing models she offers. It is only this course that you can get these models created by her.
Write 2 major styles: "Kaisho" and "Gyosho"
You write 10 kanji with 2 major kanji writing styles: (1) orthodox "Kaisho" (regular script) style, (2) elegant "Gyosho" (semi-cursive script) style, which will extend your enjoyment. All kanji models are able to downloaded on the members website. Meet the beauty of the kanji models created by Saisui in the images below. ( Click the image to expand.)
We will guide to the world of shodo with courteous service and support.
Online Shodo Course provides you:
 EASY-TO-UNDERSTAND VIDEO LESSONS
 ONE TO ONE CORRECTION AND ADVICE
 EMAIL SUPPORT FOR 3 MONTH
 A FULL CALLIGRAPHY TOOL SET
 21 MASTER'S WRITING MODELS
 FREE-TO-ACCESS MEMBERS WEBSITE
 30-DAY MONEY BACK GUARANTEE
pricing
Find your favorite plan.
Due to the global spread of COVID-19, it is difficult to deliver the calligraphy set outside Japan.
It is not currently possible to order the calligraphy set. Therefore, the PREMIUM plan is unavailable now.
No Calligraphy Tool Set
 Download Master's Kanji Models
 30-Day 100% Money Back Guarantee
No Calligraphy Tool Set
 3 times Master's Advice
 Download Master's Kanji Models
 30-Day 100% Money Back Guarantee
Calligraphy Tool Set Included
 3 times Master's Advice
 Download Master's Kanji Models
 30-Day $131 Money Back Guarantee
PREMIUM
Calligraphy Tool Set Included
flow of application
Order
Order the course on this website.

Registration
Click the "Return to Marchant" button on the payment completion page after you pay and you will move to our members registration page. Enter your favorite username and password to complete the registration.
Also we will send you an email to tell you the URL of the members registration page within 24 hours.

Login
Login to the members area and now start the lessons!
*If you enroll in PREMIUM, we will send out the calligraphy tool set to you through EMS(Express Mail Service) from Japan in a week after you order. The tool set will reach you in approximately 1 to 2 weeks. (The number of days required for delivery depends on your country/region. In some countries, it may take more than one month for customs inspection and be necessary to pay tariffs.)
shipping
 Ships To Worldwide From Japan
Due to the global spread of COVID-19, it is difficult to deliver the calligraphy set outside Japan. Therefore, it is not currently possible to order the calligraphy set.
free bonus worth $130
In fact, there is more that we want to tell you. We will give you a free bonus worth $130 if you enroll to the course.
Lesson Videos Of Ink Painting 'SUMI-E'
(Worth $130)
You can not only draw KANJI letter but also a picture with sumi ink. That is called 'SUMI-E' in Japan. That unique art is expressed by shading sumi ink. So people enjoy the various expressions by shading. We will give you the lesson videos recording how to draw 'BAMBOO' and 'ROSE'. These models Master SAISUI created are also provided. You can watch the lesson videos and download models on the members site.
"I absolutely love it! To be able to learn from a shodo master is truly an honor."
I've always wanted to practice shodo. I love Japanese culture and the martial arts, and buying this course was perfect for me. The advice and pointers that Shimoda-sensei gave me really helped. I have been practicing, and I understood what she meant and what I needed to improve on.
(5 stars)
Menjou Morris, United States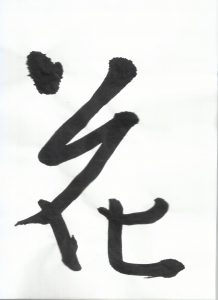 "The thing that really makes this course stand out from the competition is the option to have one's calligraphy corrected by Shimoda-sensei."
Now, there are other courses that offer the same feature, but what makes this course different is that one has the privilege to receive corrections from a renowned calligrapher! When I received my first correction, it felt like I was learning in Japan with Shimoda-sensei rather than online from the States. The advice are very helpful, as it points out errors that either I didn't notice or wasn't discussed in the video lesson. The lessons themselves are very much organized, so that I can tell when something is going to be discussed. Also, the kanji models this course provides are absolutely amazing! They are easy to understand, and useful tools to use whenever I want to practice without any Internet. I am extremely surprised on how much progress I made in a month. If I had the option to recommend this course to someone, I definitely would!
(5 stars)
Ian Millado, United States 
frequently asked questions
I have never experienced Japanese calligraphy. Can I join the course?
Yes, of course! The course is intended for those who have not experienced Japanese calligraphy at all and beginners who have only a little experience. In addition, those who want to enjoy writing kanji letters with an Oriental brush and want to experience the charms of Japanese calligraphy such as concentrating your mind or relaxation while writing are also welcomed. 
I'm not good at sitting on the floor Japanese style. Is it necessary to sit that way to practice Japanese-calligraphy?
There is no need to worry even if you have trouble sitting Japanese style. You can practice on a table while sitting on a chair.
I'm not sure how to use calligraphy tools.
Don't worry. Master SAISUI will explain that to you in the course.
Is the course really worth $278?
We believe the course is well worth the price in view of the fact you can watch the video repeatedly, you can download master SAISUI's models for all assigned kanji characters and use the 3 times master SAISUI's Advice, Email Support for 3 months and get a full calligraphy tool set.
What payment methods are available?
PayPal and major credit cards are available. Even if you don't have a PayPal account, you can pay on PayPal with your credit card. You don't need the registration on PayPal. All major credit cards can be processed through PayPal.
Do you have any other questions? Feel free to ask us! We will get back to you within 24 hours.